by Steven Nyland, OrganicCrops. Posted on 06 October 2022, 15:02 hrs
Purchasing superfoods from Peru through OrganicCrops and having them shipped to your country is a straightforward process, however with some necessary preparation and documentation. This article provides a comprehensive guide on importing both organic and conventional superfood products from Peru. For a more comprehensive understanding, we suggest reading the accompanying article on all the essential information you need to know before importing from Peru.
Step 1 – Logistics Partner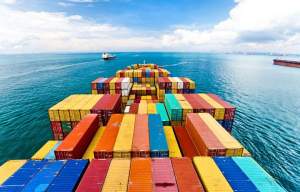 If you're new to importing, it's essential to find a reliable logistics partner who can help guide you through the process. You'll want to look for freight agents, freight forwarders, customs agents, or companies that offer all these services. These partners can advise you on the necessary import documents, customs requirements, and storage and transportation to your warehouse.
When selecting a logistics partner, it's a good idea to choose one with experience in the (air/sea) port you're shipping to, but it's not required. However, having a partner who knows the local processes can make things run more smoothly. Don't be afraid to do your research and ask plenty of questions to find the best fit for your needs.
Step 2 – Investigate import requirements
OrganicCrops may be required to provide specific information depending on the country-specific import regulations, and failure to provide the required information may result in rejection of your product. It's critical to verify the import document requirements thoroughly to ensure that you have all the necessary documents before placing your order:
Certificate of Origin (COO). Some of the import requirements include a COO. This document is usually issued by the chamber of commerce in Peru upon request from OrganicCrops, while a EUR.1 certificate is typically required in the EU. For the EU, a EUR.1 certificate is required is most cases.
Phytosanitary certificate. For some products, such as unprocessed items like cacao beans and Andean grains and certain root products like maca, you'll need a phytosanitary certificate to import them into your country. It's your responsibility to check if OrganicCrops needs to apply for a phytosanitary inspection with SENASA (National Agricultural Health Service of Peru, Ministry of Agriculture) before loading the products into the shipping container. After the inspection, SENASA will issue the phytosanitary certificate, which may be a digital or hard copy, depending on your country's requirements.

With every order with OrganicCrops, you'll receive common export documents such as:

A (copy of) Proforma Invoice,
A (copy of) your signed Purchase Order,
Digital copy of the box labels,
Administration Invoice,

Optional export documents that OrganicCrops can issue without charges:

Allergen Statement
Certificate of Analysis (internal)
Composition Statement
Continuing Guarantee  Statement
FCL Packing Declaration
Food Safety Quality Policy
Gluten Free Statement
GMP Statement
LCL Packing Declaration
Manufacturers Declaration
Material Safety Data Sheet
Non-Animal Testing Statement
Non-Fumigation Statement
Non-GMO Statement
Organic Statement
Vegan Statement
By being aware of all the import requirements and working closely with OrganicCrops and your logistics partner, you can ensure a smooth and successful order of superfoods from Peru.
Step 3 – Get product quotes
To begin, visit organiccrops.net and navigate to the product page (under wholesale) of the superfood product you wish to purchase.
Read the product information carefully and download the product specification document, which contains important information about the product's physical and chemical characteristics, microbiological parameters, nutritional information, storage and shelf-life information, and production process flow-chart.

Fill out the "Quote Request" form located on the product page. You will need to provide the following information:

Cultivation: conventional or organic
Quantity of product needed: 100, 500, 2,000, 5,000, 10,000, 20,000+ kg. Orders of 10 metric tons (mt) and more are shipped in a dedicated 20 foot or 40 foot shipping container. Orders less than 6mt are shipped in a consolidated container (LCL).
Presentation (e.g. bulk 2 x PE bag of 10kg in 20kg boxes, retail bars presentation, etc.)
Incoterms (e.g. FOB, CFR, CIF. Other incoterms on request). For information about Incoterms 2020: Wikipedia, VeloTrade, Trade.gov, and ShippingSolutions.com.

OrganicCrops typically responds to quote requests within a day and sends a detailed quotation within 48 hours.
Review the quotation carefully and contact OrganicCrops' sales department if you have any questions or require additional information or samples.
If you need OrganicCrops to handle shipping to your preferred ocean terminal or airport, we will request a quote from our shipping and logistics partner. It can take up to 72 hours to receive a shipping price and information.
Payment terms and sales conditions can be found on the quotation.
Step 4 – Placing the order
After receiving the detailed quotation and gathering all the information required to import the product, it's time to place your order with OrganicCrops. You can do this by sending an email to your account manager or the sales department indicating your intention to place an order.:
You can send OrganicCrops your own signed purchase order, or OrganicCrops can send you a purchase order template to fill out and sign.
OrganicCrops will email you a Proforma invoice.
OrganicCrops will pre-plan the order to notify the involved departments that an order is about to materialize.
Once payment is cleared, OrganicCrops will secure the order, plan logistics, start the export documentation process, and shipping process (if you want OrganicCrops to carry out shipping) and inform you of every step.
The plant/warehouse will issue a product-ready-date and logistics will be planned in, including local transport and sea/air transport to the destination country.
Customers requiring a pre-shipment inspection should inform OrganicCrops at the time of placing the order.
Once the order is ready, it is transported to the port of Callao for oceanfreight or to Lima International Airport for air freight.
A phytosanitary inspection may be required and usually done on the day the order arrives in the port.
The order will clear customs, undergo inspections (sometimes), and stored in a warehouse inside the (sea/air) port terminal before it is ready for shipping.
OrganicCrops usually delivers the cargo at least 1 day before the shipping cut-off date of 4-6 days, which means that the cargo arrives in the port 1 week before the ship sails. In case of air cargo this is usually 1-2 days before departure
Step 5 – Receiving the order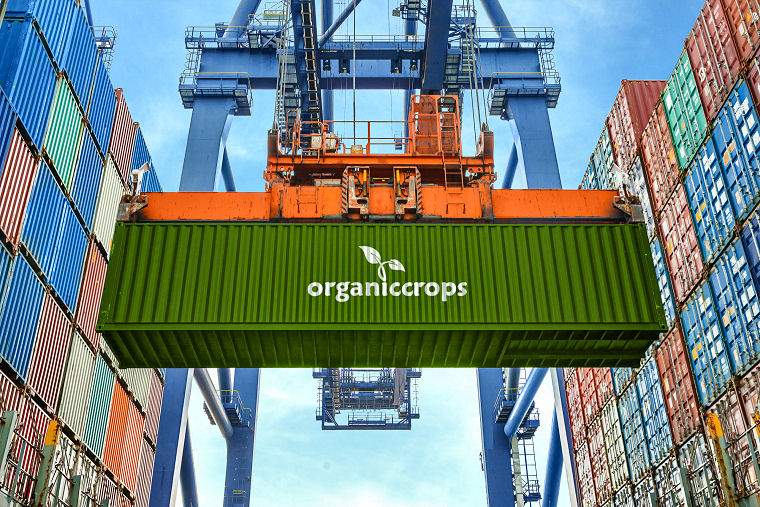 Once the order is on its way to the destination country, OrganicCrops will send you a digital copy of all shipping/export documents. If the order is the equivalent of a full container load then OrganicCrops will also send you the hard-copies of the shipping/export documents via courier.
Ocean freight shipping can take anywhere from 2 weeks to 65 days depending on its destination and the number of transfers (usually no more than 1). Air freight takes 2-5 days. Please note that perishable food products (fruits, flowers, vegetables) always get priority on air freight over dried food products.
Inform your customs agent and logistics partner that your order is on its way so they can file the required documents and start the import process.
Notify your warehouse of the order's arrival to allocate it according to the storage recommendations found in the product specification document.
Make sure to carry out a physical inspection of the order once it arrives in the port to ensure that the product has arrived in good condition.
In summary, ordering superfoods from Peru through OrganicCrops.net involves several steps. It starts with browsing the website, reading product information, and filling out a quote request form. Once a detailed quotation is received and reviewed, the order is placed by sending us a signed purchase order. OrganicCrops then pre-plans the order, secures it with involved departments, and plans logistics while keeping the customer informed of every step. After the order is transported to the port of Callao or Lima International Airport, it undergoes customs clearance and inspection before being stored in a warehouse inside the port terminal. Finally, the order is shipped to the destination country, and all shipping/export documents are sent to the customer. It is essential to inform customs agents, logistics partners, and warehouses throughout the entire process and ensure a physical inspection of the product upon arrival.
Back to News